Free Pizza! Free Chip Implants!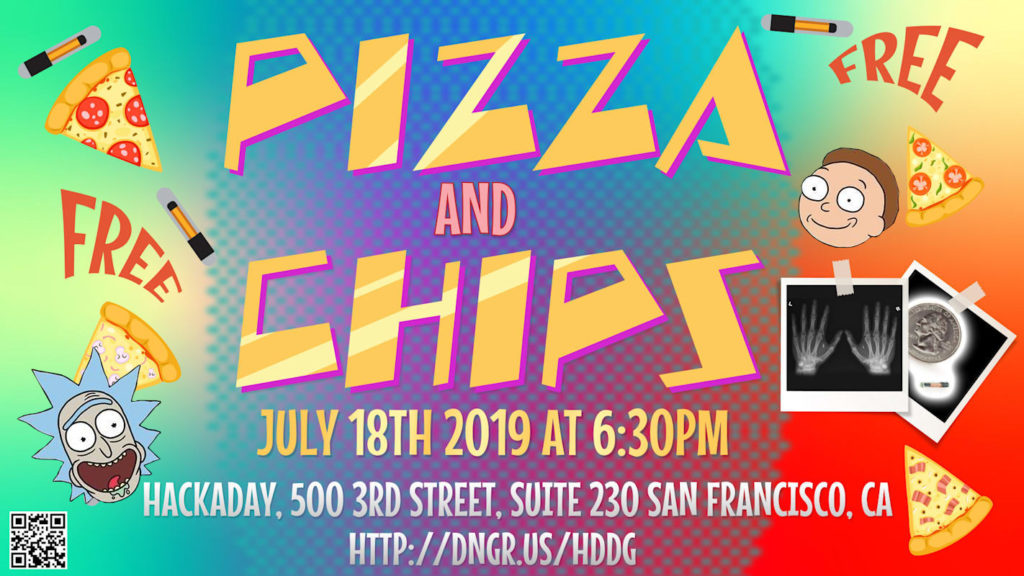 Amal Graafstra, founder and CEO of Dangerous Things and VivoKey Technologies, is coming to the Supplyframe / Hackaday offices to talk about biohacking, implants, and being a small volume hardware manufacturer in a traditionally large volume manufacturing sector.
Not only that.. but if you show up at 6:30pm, there will be free pizza before the talk!
Not only that.. but Amal will be installing FREE VIVOKEY SPARK IMPLANTS after the talk. The VivoKey Spark is the first cryptographically secure implant with web standard APIs!
If you're at all interested in free pizza, or getting the latest and greatest microchip implant, or hearing Amal drone on about biohacking, then register for the meetup!

BE SURE TO REGISTER HERE:
https://www.meetup.com/Hardware-Developers-Didactic-Galactic/events/262686030/
July 18th, 6:30pm
Hackaday Offices
500 3rd Street, Suite 230
San Francisco, CA 94107