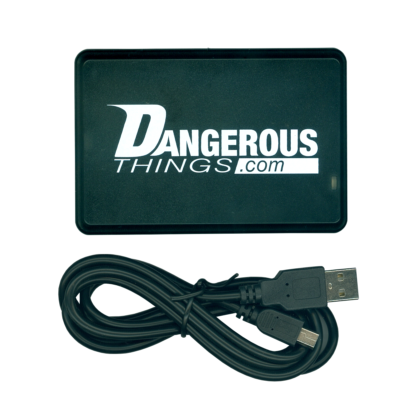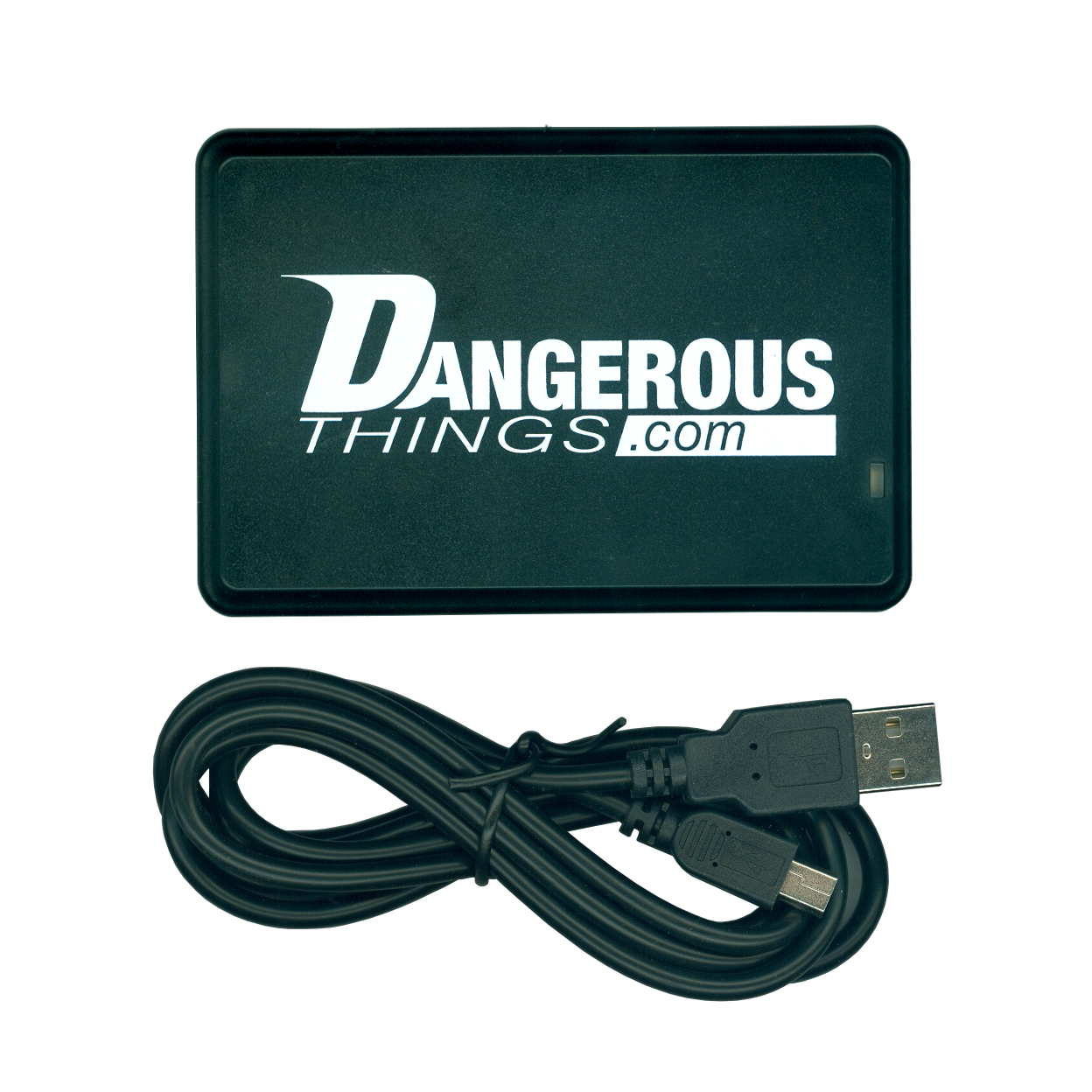 Dangerous KBR1 RFID Reader
The KBR1 is a "keyboard wedge" style RFID reader. It acts like a USB keyboard when plugged into a host computer, and tag IDs are "typed out" as if typed on a keyboard into whatever the current application is. Wherever the cursor is, that's where data will appear.
No special drivers required!
Acts like standard USB keyboard
ISO14443A tag IDs are "typed out"
$39.00
The Dangerous Keyboard Reader 1 (KBR1) acts like a USB HID (Human Interface Device) keyboard. No drivers. No nonsense. Just plug it in and UIDs read from any ISO14443A tag are sent to the host as keyboard input. The UID will be "typed" into whatever application has focus. Want to collect tag UIDs in a spreadsheet? Simple! Want a quick, uncomplicated way to log into your computer with your implant? Easy! Oh and did I mention the KBR1 gets excellent range with our xNT, flexNT, and flexDF chips!
Desk storage with integrated KBR1
Dangerous Things forum user simon_beer designed this great desk storage container with space for holding the kbr1 reader at a 90 degree angle, which he finds much more convenient to use! He even included the 3D print files in the forum post!