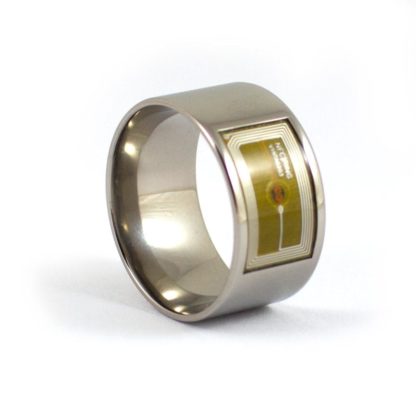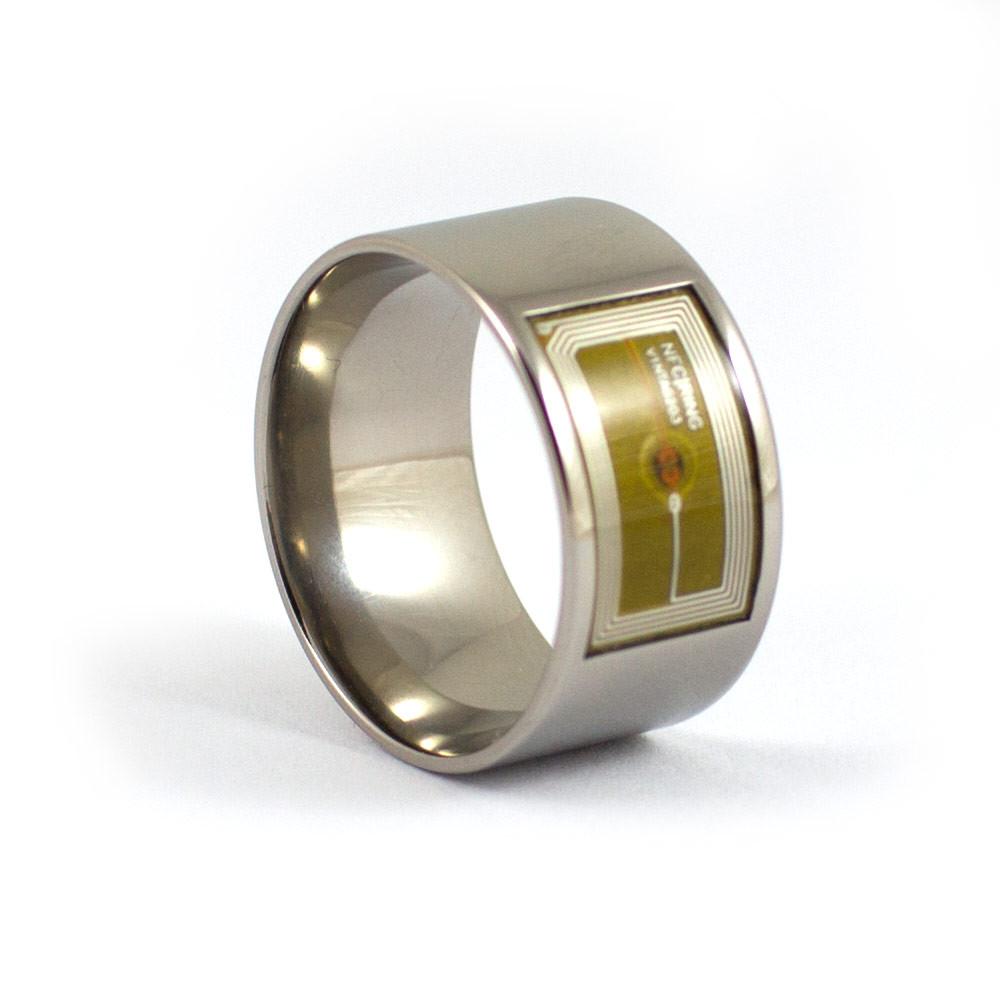 NFC TAG203 Ring – Alpha Signature
This is the ring you've been waiting for, the Alpha and the omega of NFC glory. Hewn from nickel free titanium and forged in the fires of technology, this is truly the ring to rule them all.
At 13mm wide it is not for the faint of heart but is for the ring bearer who requires their knuckle to be completely clad in awesome.
Doors will open, phones will unlock and manna will fall from the heavens when the world sees you with the most powerful of all rings upon your finger.
The larger antenna allows the Alpha to work with devices that struggle with small antenna matching.
Sale!
This ring model is not payment enabled
This high quality refined titanium band is ideal for people who like to wear a slightly wider ring and get a larger operating range from their ring.  The strong yet flexible Titanium material provides for the perfect ring to use in rough environments.
Colors: Transparent on one side, black on the other
Material: Nickel-free Titanium Ring
Two separate NTAG203 embedded NFC chips
Comfort fit but LARGE coming in at about 13mm wide.
Combined storage of 288 bytes
Scratch resistant advanced ceramics
Non-conductive ceramic material
Consider an NFC ring for your pinkie finger or thumb!
Unsure of your ring size? See the string/paper or existing ring sizing guides below:
Ready to get started with your new NFC ring? Check out the link below: