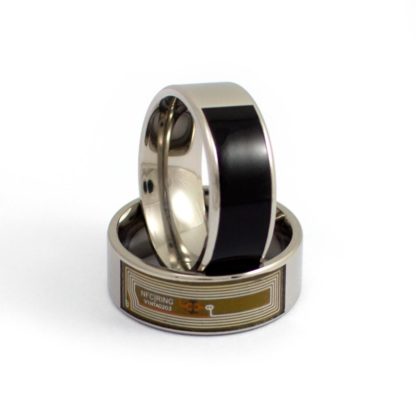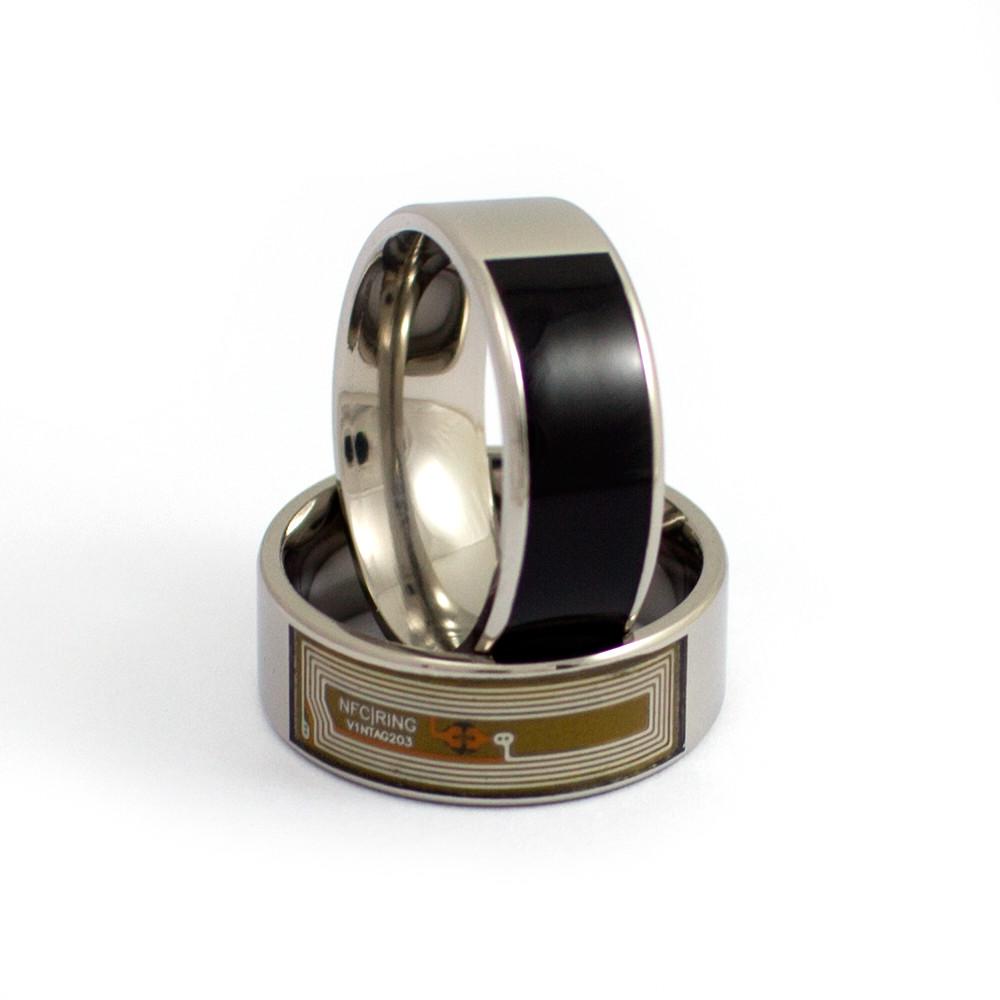 NFC TAG203 Ring – Signature
The best of both worlds. Spin it one way to show off the technological power your finger now holds or spin it the other way for fashionable flair!
This quality refined titanium band provides the perfect feel of metal on your skin, ideal for people switching from a metal ring who want to keep a similar look and feel bound to their finger.  The strong yet flexible Titanium material provides for the perfect ring to use in rough environments.
Sale!
Transparent on one side, black on the other
Nickel-free Titanium Ring
Two separate TAG203 embedded NFC chips
Combined storage of 288 bytes
NFC zone colors: Black / Transparent
Comfort fit
Scratch resistant
Consider an NFC ring for your pinkie finger or thumb!
Unsure of your ring size? See the string/paper or existing ring sizing guides below:
Already have your NFC ring? Check out how to get started below:
This ring model is not payment enabled