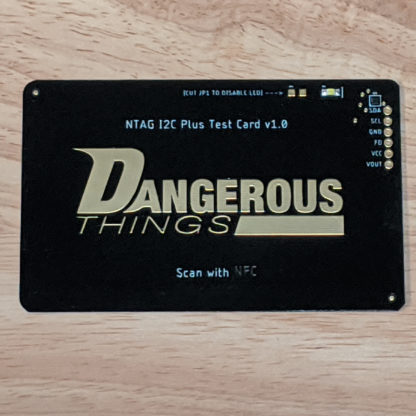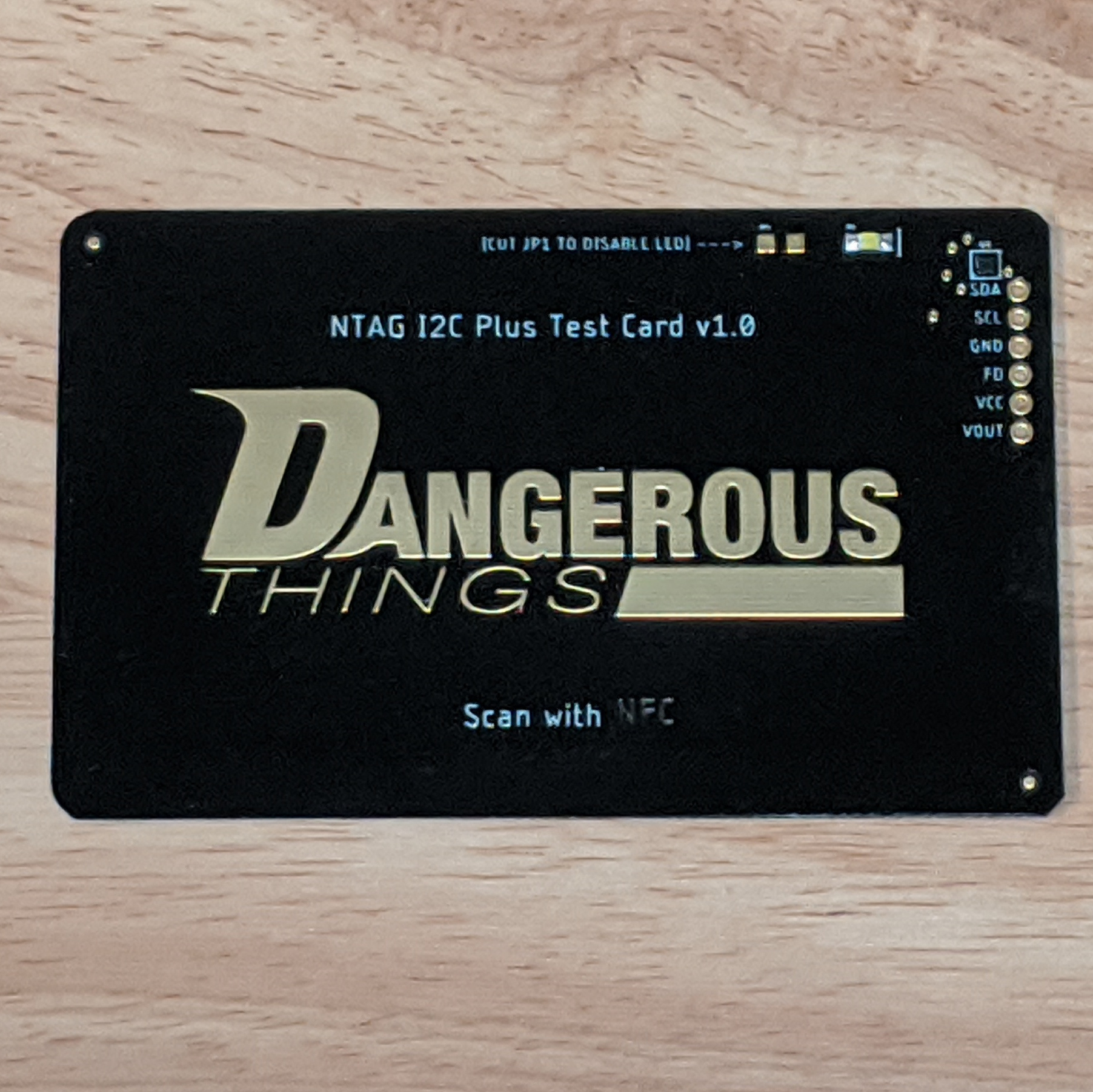 NTAG I2C Test Card
The NTAG I2C Test Card is a break-out board for the NFC Type 2 ISO14443A NTAG I2C chip with NFC antenna and power indicator LED built in. This card is great for people who want to experiment with the NTAG I2C chip and all its capabilities, including NFC field energy harvesting and I2C bus communication over NFC!
Power and talk to I2C devices over NFC
Built in energy harvesting!
On board LED to indicate field power
Breakout pin header for NTAG I2C pads
$24.00
More Details
The NTAG I2C Test Card (NITC) is a thin, flexible, credit card sized device that makes is a snap to experiment with the NTAG I2C chip from NXP. The NITC also has breakout through-hole pin headers for SDA, SEL, GND, FD, VCC, and VOUT pads on the NTAG I2C chip. That makes connecting the NITC to external microcontrollers and sensors super easy! That's right the NTAG I2C chip has energy harvesting built in and the I2C bus can enable communication with microcontroller, sensors, and other I2C devices all over NFC! Check out the NTAG I2C datasheet for more information.