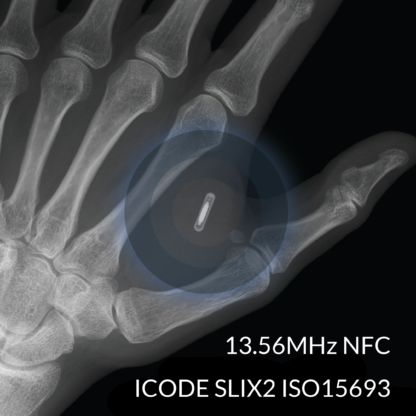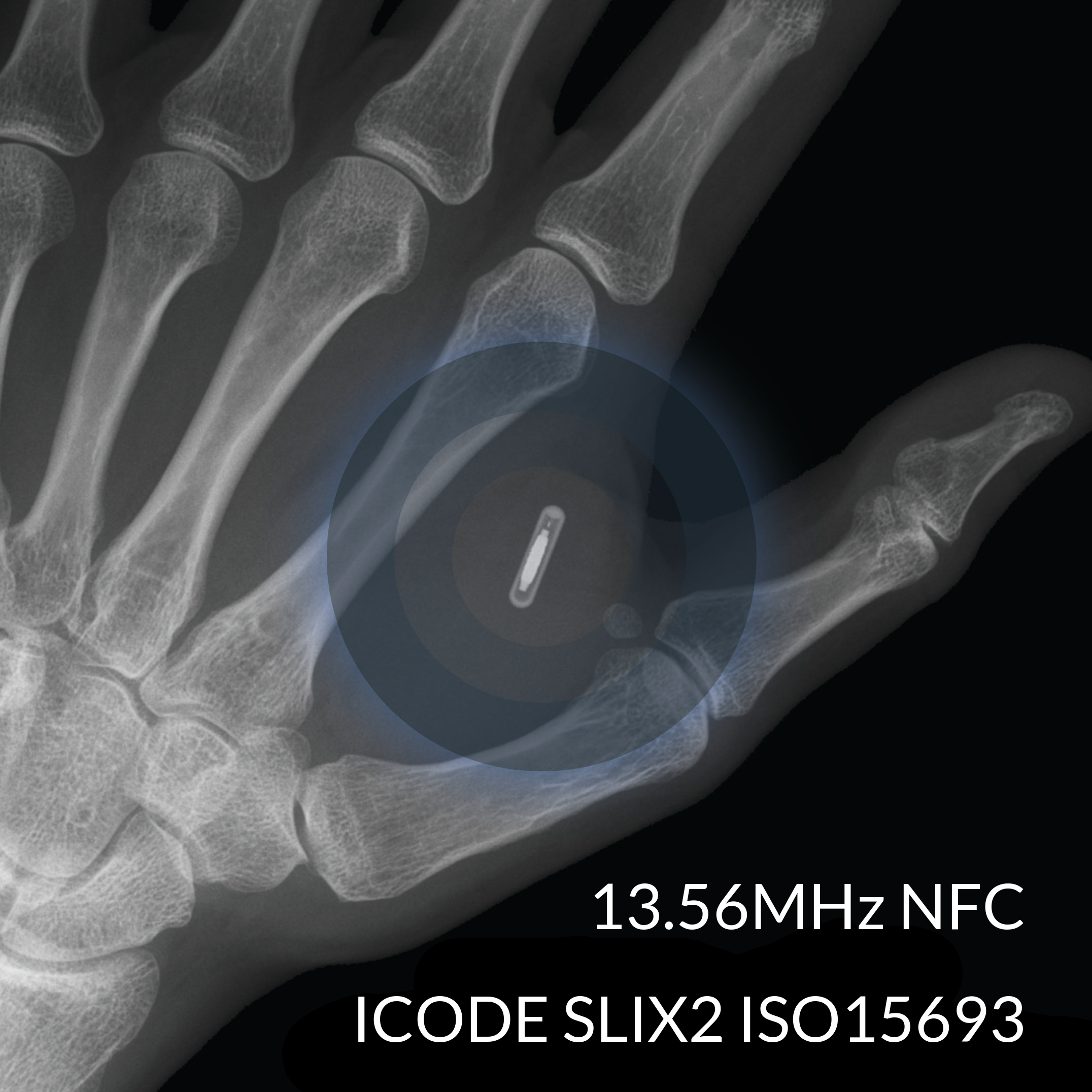 xSLX NFC Chip
13.56MHz ISO15693 & NFC Type 5 chip
2x12mm cylindrical sterile bioglass implant
RFID Diagnostic Card and 13.56MHz X Field Detector included!
More Details X-Series FAQ Partner Map
$59.00
More Details
WARNING This kit definitely contains dangerous things. While the xSLX chip has undergone several quality checks during manufacture and has been put through a battery of tests, it has not been certified by any government regulatory agency for implantation or use inside the human body. Use of this device is strictly at your own risk.
The xSLX NFC chip implant is an ISO15693 NFC Type 5 compliant transponder. It works with NFC enabled smartphones, certain commercial access control systems, various ISO15693 compatible door locks, gun safes, and padlocks, as well as USB contactless ISO15693 readers.
What can this chip implant do?
• Some types of access control applications
• Share data with NFC enabled smartphones
• Trigger events on NFC devices like smartphones
What this chip implant can't do
• Can't copy other chip IDs to this chip, the ID is set
• Can't make payments with this chip implant
• Scan this chip implant to log into your computer
• Chip implants can't be used for GPS or tracking
xSLX Kit Contents
The xSLX kit contains the following products and materials, which are designed to enable you to bring the kit to a professional installation partner for installation.
1 sterile injector assembly, pre-loaded with xSLX chip implant
2 single use ChloraPrep antiseptic wipes
1 sterile gauze pad for post-installation wound care
1 sterile expandable-fabric adhesive bandage
1 pair of non-sterile, non-latex procedure gloves
xSLX Kit Extras
The following accessories also come with the xNT Kit. These accessories are "field detection" tools designed to assist you with identifying the type of readers you may encounter, but also the best location and orientation to present your xNT chip implant to any reader to get reliable performance.
1 RFID Diagnostic Card
1 13.56MHz X Field Detector
Our X Field Detectors (XFD) will show you the best position and orientation to present your chip implant to any readers of the same frequency, while our RFID Diagnostic Card will tell you all about the frequency and duty cycles of random readers you encounter in the wild.

A review of the RFID Diagnostic Card & X Field Detector devices
Important Things To Know
Please expand the sections below to read up on things like performance expectations, return policy, installation procedure, etc.