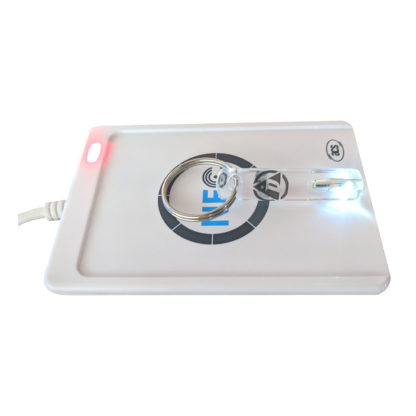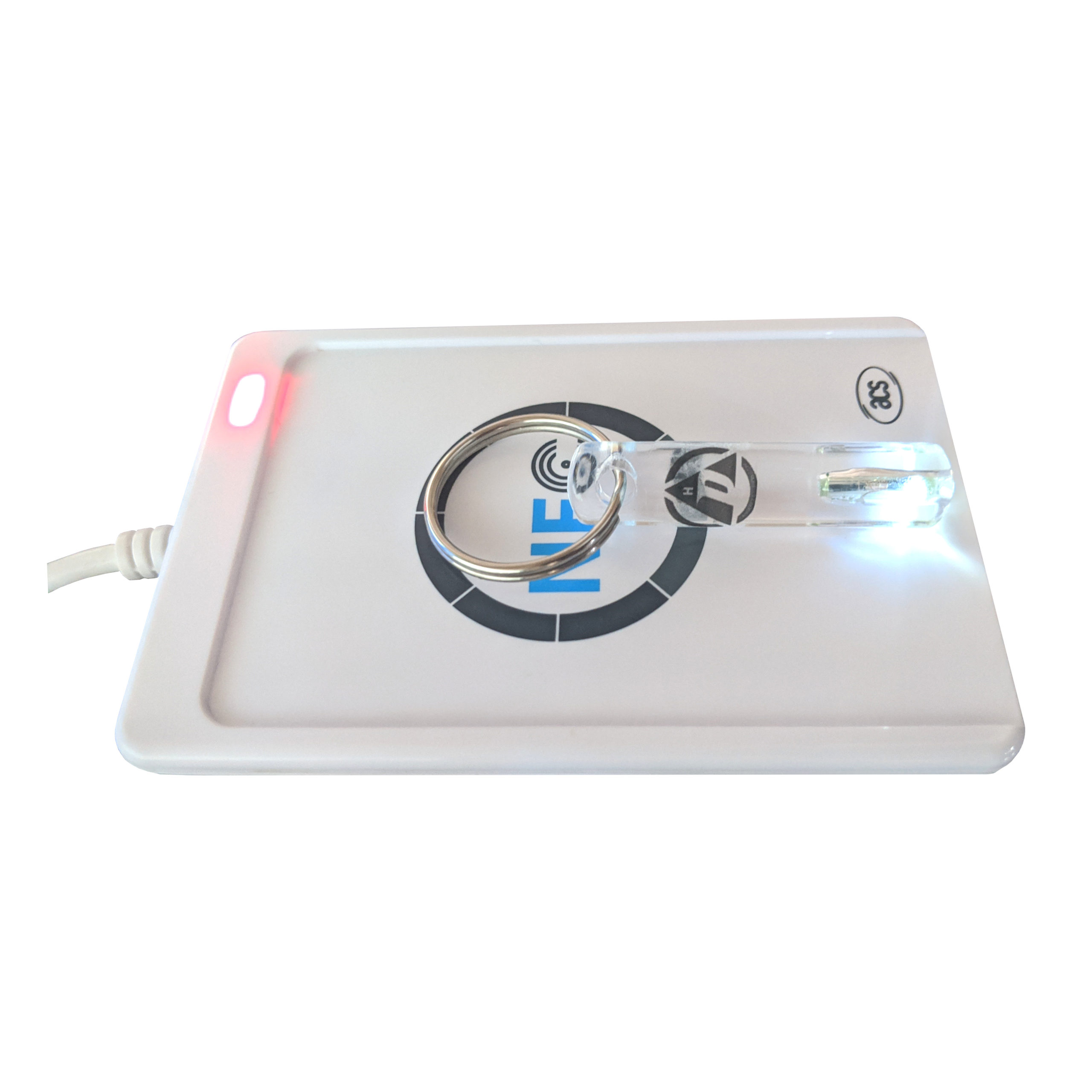 X Field Detector
The X Field Detector is designed to show the ideal location, rotation, and orientation to position one of our x-series chips when presenting to a reader.
If you are looking for an implantable version, it's called the xLED and it's made high quality robust materials.
$15.00
Unlike the RFID Diagnostic Card (RDC), the X Field Detector (XFD) is tuned for a single frequency. If you need to test a mysterious reader to determine what frequency it operates on, then check out the RDC.