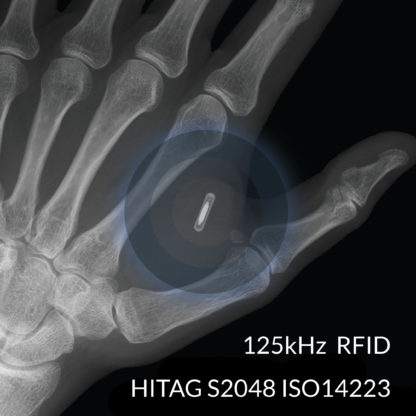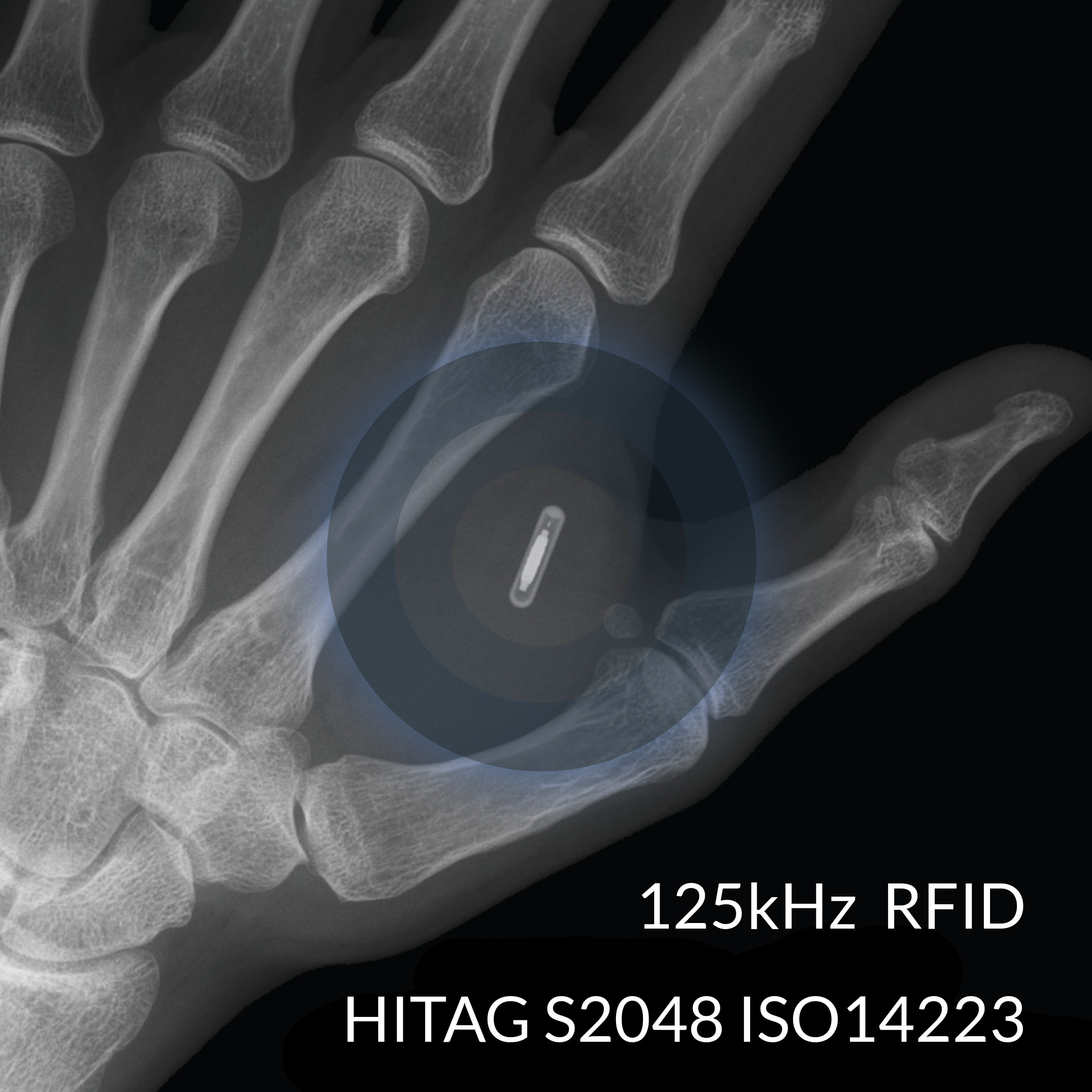 xHT HITAG S2048 Chip
$79.00
More Details
WARNING This kit definitely contains dangerous things. While the xHT chip has undergone several quality checks during manufacture and has been put through a battery of tests, it has not been certified by any government regulatory agency for implantation or use inside the human body. Use of this device is strictly at your own risk.
The xHT RFID chip implant is a 125kHz ISO14223 compliant transponder. It is also fully compliant to ISO 11784/85 Animal ID and ISO 18000-2 AIDC RFID management standards. It also supports a 48 bit secret key based challenge / response authentication mechanism.
The xHT also comes with some additional goodies, including an 125kHz X Field Detector, and the RFID Diagnostic Card. The RFID Diagnostic Card is a nifty little tool you can use to easily detect what frequency and duty cycle any contactless reader is operating at. What it does not do is tell you where and how to place your xHT on the reader to get the best performance. That is where the X Field Detector comes in. Place the XFD up to a 125kHz reader and begin moving over the surface of the reader while trying different rotational orientations. Once the LED inside lights up you will know that placing your xHT up to that reader in the same location and orientation will yield the best performance.
Important Things To Know
Please expand the sections below to read up on things like performance expectations, return policy, installation procedure, etc.