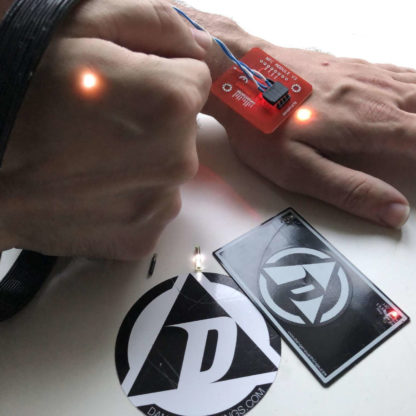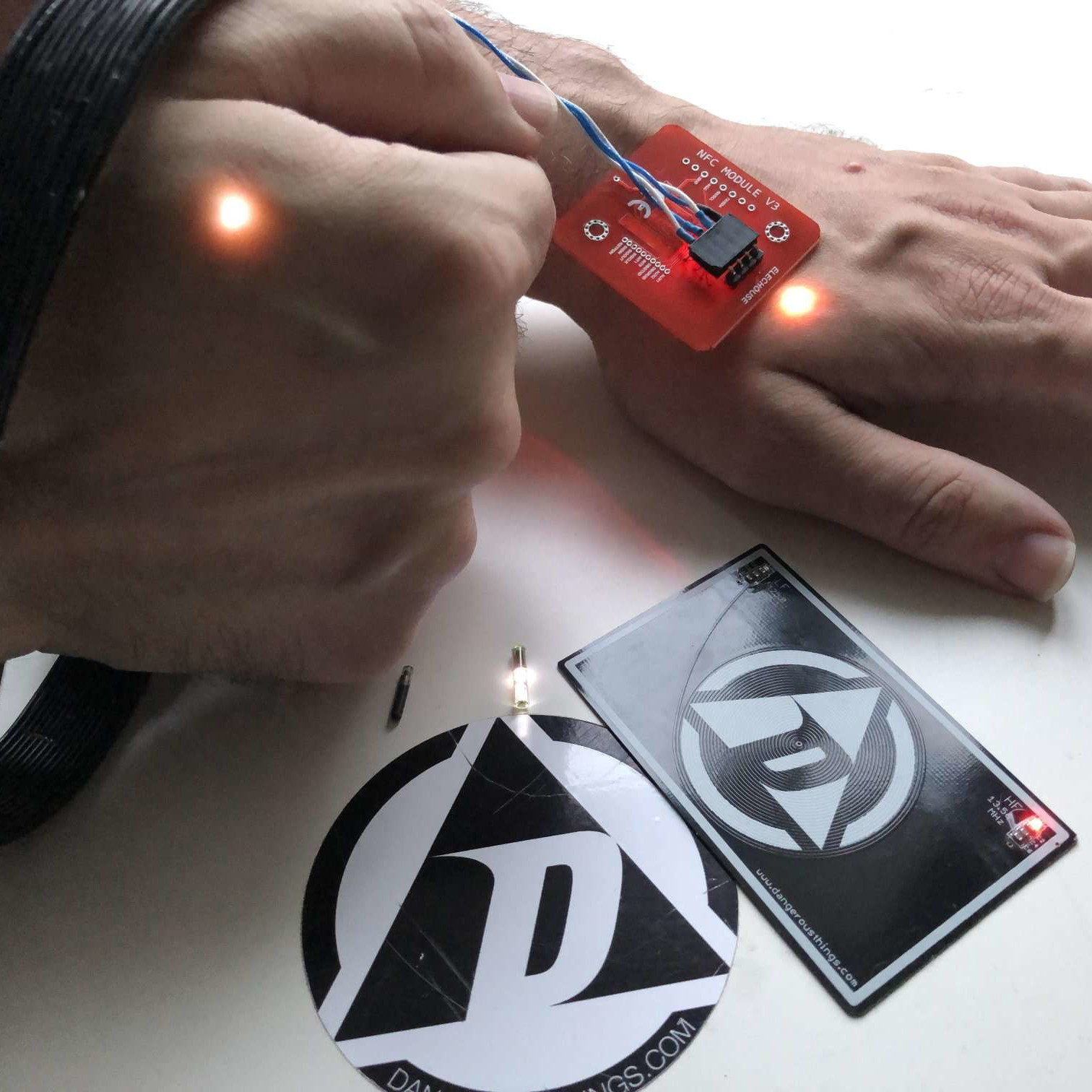 xLED Implantable Field Detector
The implantable xLED Field Detector is designed to show the ideal location, rotation, and orientation to present one of our x-series chip implants to an RFID or NFC reader. It only has a tuning coil and white LED inside. There is no RFID or NFC chip inside so the xLED cannot be "read", it glows brightly when you place it near a reader operating at appropriate frequency.
3mm x 13mm bioglass encased xLED Field Detector
Clinically sterilized in EO gas process
Super BRIGHT white LED easily glows through the skin
$49.00
More Details
WARNING This device is definitely a dangerous thing. This device has not been tested or certified by any regulatory agency for implantation or use inside the human body. Use of this device is strictly at your own risk.
The original xLED was a field testing device that was shaped exactly like an x-series implant to more perfectly emulate how an x-series implant would perform with various readers, but it was not made of implant grade materials and not meant for implantation. The new xLED Implantable Field Detector is manufactured with the same safe materials our x-series implantable transponders are made with, and is designed for implantation. It is the brightest implantable LED device available on the market.
xLED Kit Contents
1 sterile injector assembly, pre-loaded with xLED Field Detector chip
2 single use ChloraPrep antiseptic wipes
1 sterile gauze pad for post-installation wound care
1 sterile expandable-fabric adhesive bandage
1 pair of non-sterile, non-latex procedure gloves