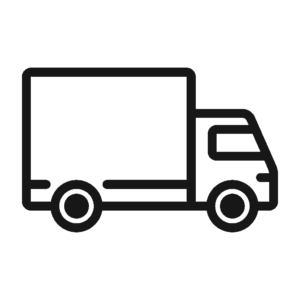 Shipping times
We are a small company with a small shipping and fulfillment department. We endeavor to get orders shipped out as expediently as possible, but some days kitting and packing take longer than anticipated. Our service target is to ship packages within 3 business days of order placement.

COVID
Dear friends,
Due to the COVID19 pandemic, we've experienced an unprecedented increase in lost international customer packages when sent via USPS First Class & International Priority Mail.
Unless you are located in the United States, Canada, Mexico, South America, or Russia, please be advised that we will no longer be using USPS shipping services for our international customers. We apologize for the inconvenience. We will be using DHL International Express for most international customer shipments; this policy change will ensure your package arrives at your door in a few days to 1 week in general.*
We are currently experiencing issues shipping to the following locations;
• Brazil
• Iran
• Romania
• Russia
• Turkey
• Vietnam
*As a reminder, if your international order is equal to, or in excess of $150.00 USD, you will receive a $35.87 USD discount; this is DHL's base charge for international shipping.
Please be safe!
– Dangerous Things
Lost or stolen packages
It is a rare occurrence, but sometimes packages will be delivered by the carrier but the customer does not actually receive it. The carrier might have delivered to the wrong address, or the package might have been stolen after being delivered. Sometimes the carrier simply loses track of the package and it never gets delivered in the first place. It is unfortunate, but Dangerous Things cannot be responsible for your order after the package is picked up from our facility by the carrier. Once the carrier takes possession of the Dangerous Things product you've purchased, the ownership of this item transfers to you. This is even made clear by carrier policy, since Dangerous Things is not allowed to file any claims for the shipment with the carrier. Only the intended recipient is able to explore remedies for lost packages with carriers.
United States & Canada
All implant purchases with order totals over $50.00 are eligible for free shipping in the United States and Canada! Standard USPS First Class Mail Service rates apply for orders excluding an implant, such as those containing only accessories, rings, apparel, and other merchandise. If preferred, USPS Priority and Express Mail are available for at additional cost.
International
Orders with a total cart value equal to, or in excess of $150.00 USD, qualify for a $35.87 USD discount; this is DHL's base charge for international shipping.
Due to the policies of our shipping service providers, we cannot accept protonmail email addresses. They will refuse to ship packages for customers with associated protonmail email addresses. As such, if you order with a protonmail email address, we will contact you and ask for an alternative email address before shipping your order. If you cannot provide one, we will refund your purchase.
International VAT, Duties, and Taxes
International customers are having a harder time with duties and taxes to import the products purchased from us. In our experience, VAT charges are typically unavoidable, and are collected by the shipping agent. Import duties and VAT charges are not included in our prices, and should be expected as a payment condition to the shipping agent before your order is released to you, however as of July 1st 2021 we are offering some financial support for EU customers affected by this new law. For details check out this forum post regarding duty and tax collection for international customers.