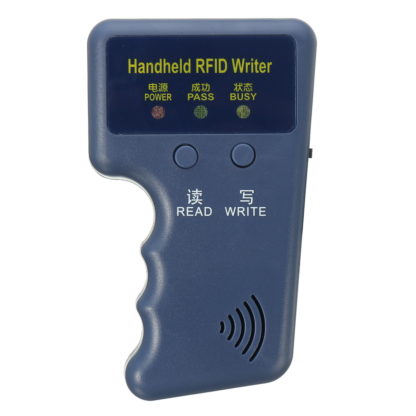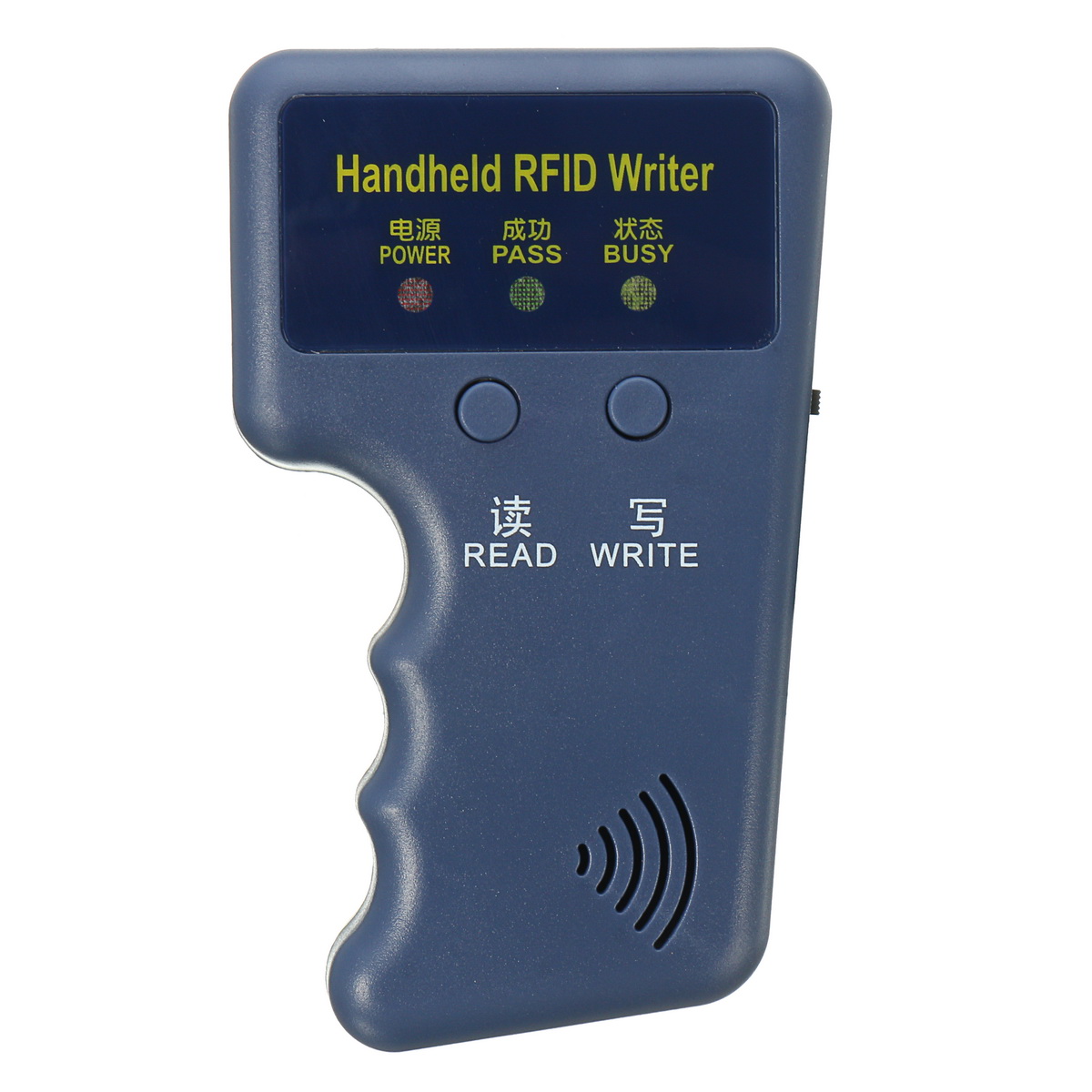 125kHz EM / HID / AWID Cloner
The Dangerous Things Blue Cloner can clone any ID from a 125kHz EM41xx / EM4200, HID ProxCard II, or AWID chip to any of our products which contain a T5577 emulator chip.
WARNING Due to inherent design limitations of T5577 chips, it is possible to "misconfigure" your product attempting to clone an ID to it over a bad magnetic coupling. For more information, please read this forum post for more information.
$39.00
More Details
The Dangerous Things "Blue Cloner" can copy any 125kHz EM41xx/EM4200, HID ProxCard II, and AWID tag IDs to our T5577 chip based products like the
xEM
,
NExT
,
flexEM
,
flexNExT
, and
flexMT
. You simply put Blue Cloner next to the source tag and press the "read" button, then place Blue Cloner next to your xEM chip and press the "write" button. The source ID will be copied into your xEM chip! That simple!
Requires two AAA batteries (not included)
Copies EM410x/EM42xx, HID ProxCard, and AWID 125kHz tags
Specific beep patterns for EM (2 beeps) and HID/AWID (3 beeps)
*Password protects target T5577 chips against malicious writes
*The Blue Cloner will write the source ID to your T5577 based product, then set a password after writing. This protects the target T5577 chip from other malicious writers, but it also means your target chip requires a password to write data to it again. This does not affect the Blue Cloner – it will continue to function properly – but if you wish to write to your T5577 chip using any other writer, you will need to ensure the writer can authenticate first using the password 51243648.