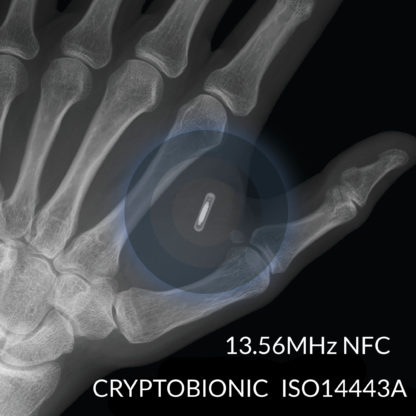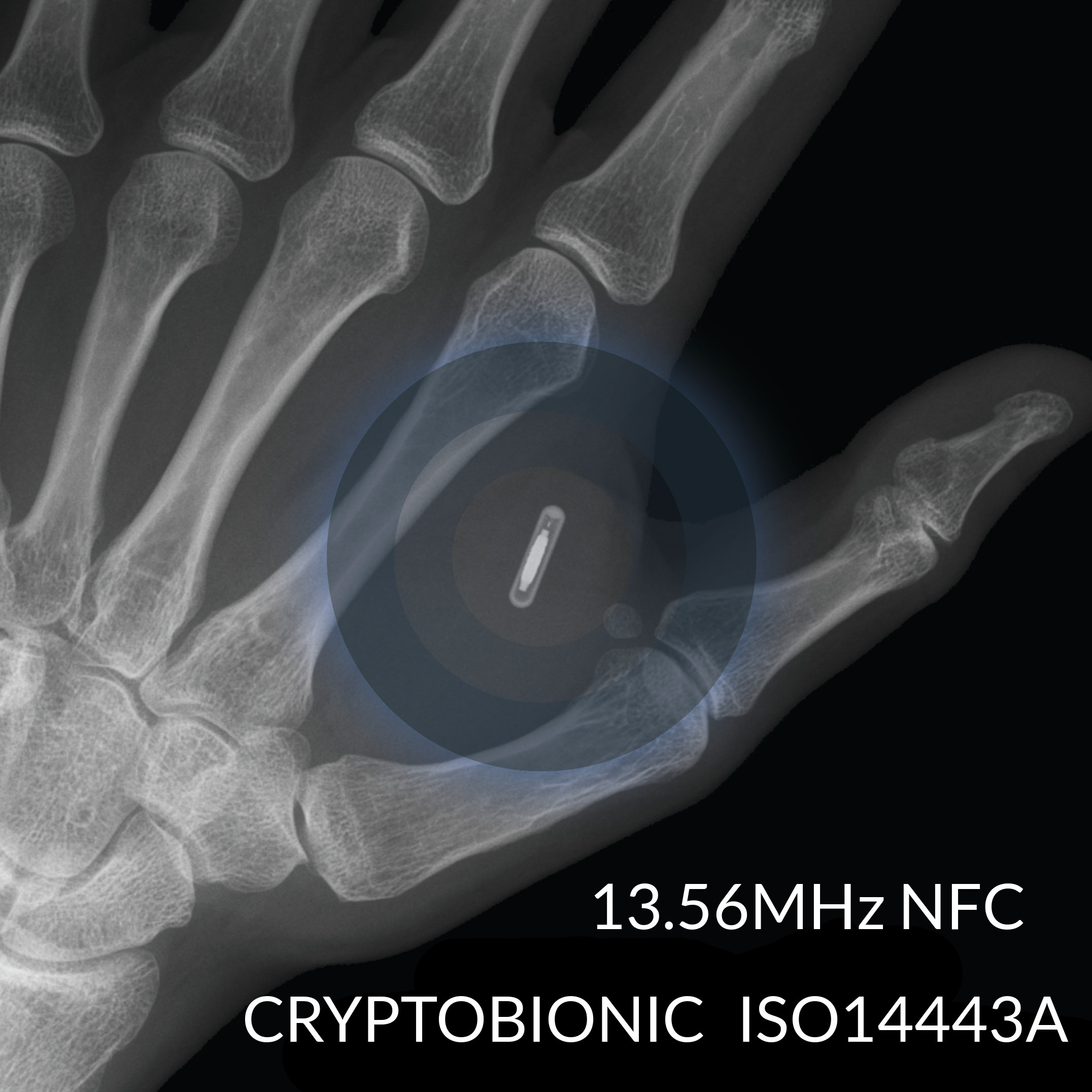 VivoKey Spark 2 [Cryptobionic Implant]
13.56MHz ISO14443A & NFC Type 4 chip
2x14mm cylindrical sterile biocompatible package
AES128 bit strong in vivo cryptography
Plug-and-play cryptobionic implant
13.56MHz X Field Detector Included!
More Details Partner Map Spark Info
$109.99
Out of stock
More Details
WARNING This kit definitely contains dangerous things. While the VivoKey Spark transponder is currently in FDA approval process, has undergone several quality checks during manufacture, and has been put through a battery of tests with various private labs, it has not yet been certified by any government regulatory agency for implantation or use inside the human body. Use of this device is strictly at your own risk.
THIS NOT THE TESLA CAPABLE IMPLANT
The VivoKey Spark 2 is not the implant that was featured in recent news coverage where a VivoKey customer used their implant to open and drive their Tesla. That product is called VivoKey Apex, and is currently available as a preview release product at
https://dngr.us/apex-flex
. As a preview release, all support for VivoKey Apex Flex can be found exclusively on our
https://dngr.us/forum
/
Next Generation Cryptobionics
The VivoKey Spark is a product designed and manufactured by VivoKey Technologies, makers of the only cryptobionic implants capable of performing strong cryptographic functions in vivo. The Spark 2 is ISO4443A and NFC Type 4 compliant, readable by all NFC reader devices including all NFC capable smartphones and USB readers that are capable of reading ISO14443A chips. The Spark is plug and play! There is nothing to program, and it is cryptographically secure. It works with the VivoKey app to configure scan behavior and expand your capabilities.
Unlike other NFC implants, the VivoKey Spark is not a simple NFC chip, it is a secure link to the future. With the Spark, you aren't just upgrading yourself, you are becoming part of the most advanced cryptobionic community in the world and your new digital capabilities will keep expanding as the VivoKey platform grows. Welcome to the future.
Check here for more information on the Spark and how it fits into the VivoKey ecosystem.
Kit Contents
1 sterile injector assembly, pre-loaded with a VivoKey Spark 2 tag
2 single use ChloraPrep antiseptic wipes
1 sterile gauze pad for post-injection wound care
1 sterile expandable-fabric adhesive bandage
1 pair of non-sterile, non-latex procedure gloves
The Spark kit contains the Spark pre-loaded inside the injector assembly, and all the sterile procedure materials required to perform installation. The Spark is encased in biologically safe 2x14mm cylindrical bioglass. The bioglass cylinder is laser sealed and the finished Spark is tested for function before loading into the injector assembly, and the whole injector assembly with the Spark inside is EO gas sterilized.

Important Things To Know