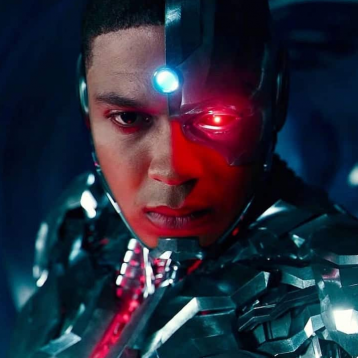 The Cyborg Transformation Kit
The Cyborg Transformation Kit includes our two most popular chip implants, and our field testing tools to help you master your new cyborg capabilities!
xNT – 13.56MHz NTAG216 NFC Type 2 ISO14443A
xEM – 125kHz T5577 RFID chip emulator
Both 125kHz & 13.56MHz X Field Detectors
Our RFID Diagnostic Card
$99.00
More Details
WARNING: These kits definitely contain dangerous things. While the transponder devices contained within the Cyborg Transformation Kit have undergone several quality checks during manufacturing and have been put through a battery of tests with various private labs, they have not been tested or certified by any government regulatory agency for implantation or use inside the human body. Use of these devices is strictly at your own risk.
Cyborg Transformation Kit
If you're ready to upgrade your meat sack with next generation implant tech and immediately start building cyber-solutions, you need the cyborg transformation kit! Our xNT implant contains an NTAG216 chip that works with 13.56MHz NFC capable smartphones, certain ISO14443A commercial access control systems, certain door locks, and USB contactless ISO14443A readers. The T5577 RFID chip inside the xEM is a 125kHz emulator that can be programmed to behave like many different types of common 125kHz low frequency chips, including EM41xx, EM4200, HID 1326 ProxCard II, HID 1346 ProxCard III, Indala (and more!) access cards and keyfobs. Check out our video explaining how the T5577 works.
Field Detection Accessories
It can be tricky getting used to using your new upgrades. The small size and cylindrical antenna shape of these types of chip implants means getting them to read with standard readers or smartphones with NFC can take some getting used to. To help you discover the best way to get a read with whatever reader you're trying to use your new implant with, every bundle comes with a collection of field detection accessories.
125kHz X Field Detector
13.56MHz X Field Detector
RFID Diagnostic Card
The X Field Detectors (XFD) are designed to operate just like chip implants, only instead of a chip they have an LED inside which will light up when you have found the correct location and orientation in which to present your chip implant to the reader. The RFID Diagnostic Card is a handy tool to keep in a wallet, and will tell you all about the frequency and duty cycles any readers you encounter in the wild.
A review of the RFID Diagnostic Card & X Field Detector devices
Important Things To Know
Please expand the sections below to read up on things like performance expectations, return policy, installation procedure, etc.